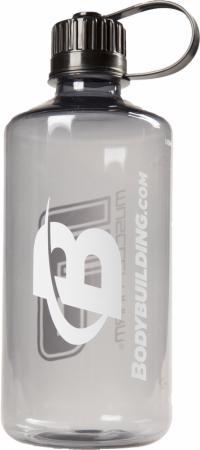 Bodybuilding.com BPA Free Small Mouth Water Bottle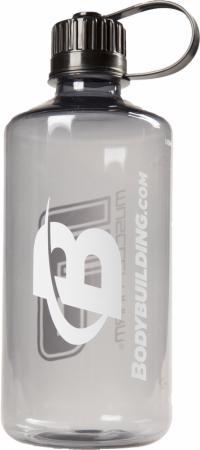 Bodybuilding.com BPA Free Small Mouth Water Bottle
Many of us have heard about the potential effects of BPA in plastic bottles, and they're not good. Honestly, who wants to use a water bottle that can potentially harm your health? NO ONE!.
Luckily, we've taken a step forward to bring you the new BPA Free Small Mouth Water Bottle! Made with Tritan Copolyester, the bottle is durable, BPA-Free, made from high-quality materials and suitable for any liquid. In addition, the attached screw-on lid makes using this bottle extremely convenient. When it's not in use, the lid attachment doubles as a carry loop!
Product Features
Tritan is BPA-free
Tritan is extremely tough and impact resistant
Tritan is crystal-clear so you can easily see container contents
32 Fl. Oz. (1000 mL)
Screw-On Lid w/convenient attachment made from polypropylene plastic
Easy To Clean (Dishwasher Safe)
Stop worrying about whether your water bottle contains BPA and pick up the BPA Free Small Mouth Water Bottle today!
Logos on product may vary.