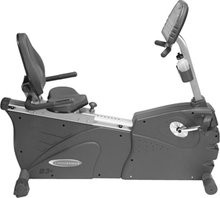 Body-Solid Endurance B3R Recumbent Exercise Bike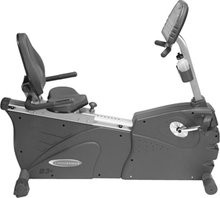 Body-Solid Endurance B3R Recumbent Exercise Bike
Features and Benefits
Type: Recumbent--Supports your lower back while giving you better posture for a more enjoyable workout.
Resistance Type: Magnetic--Offers you a quiet and friction-free workout.
Workout Programs: 8 Pre-Set Programs--
Display: LED--Clear and easy-to-read display.
Seat: DuraFirm™ Seat Pad--Provides you with maximum comfort.
Key Specs
Power Source: Self-Contained Generator
Levels of Resistance: 16
Length: 41 Inches
Height: 55 Inches
Weight Capacity: 400 Pounds
Delivery: Your order is delivered by a common freight carrier, they will contact you to schedule a delivery date. You must be home on said delivery date. It is the customers' responsibility to remove the equipment from the truck and into their home. Count the pieces you receive and look for any noticeable damage. If the number of pieces you receive does not exactly match the number of pieces on the freight bill, note the number you received on the freight bill by your signature. If you see any visible damage to the equipment (not the boxes) note that on the freight bill next to your signature. All damage and shortage claims must be filled with the freight carrier.