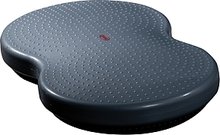 Body By Jake Body Balance Air Pod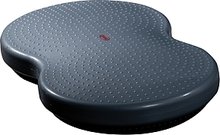 Body By Jake Body Balance Air Pod
ABOUT JAKE
Jake Steinfeld is the world-renowned fitness expert and motivator responsible for pioneering the personal fitness training industry as the original Trainer to the Stars. Over the past 30 years he has created and launched America's first fitness lifestyle television network, FitTV; founded Major League Lacrosse; created FitOrbit.com; and is a NY Times and Wall Street Journal Best Selling author. He served as the Chair of the CA Governor's Council on Physical Fitness and Sports and is now the Chairman of the National Foundation for Governor's Fitness Councils. Jake and his brand are the most trusted name in fitness and they will help you reach your goals. Don't Quit on you!
INCLUDES
Small 3 Levels Of Flex Bands (Light, Medium, Heavy)
Exercise Guide
BENEFITS
Effective for upper and lower body toning.
Engage stabilizer muscles.
Increase power, strength, and build muscle.
Can be used anywhere – home, gym, practice, clinic or even while traveling.
FEATURES
9" Long x 2" wide looped band that stretches up to 18" length.
3-levels offer progression of intensity.
Exercise Guide provides total body workout.