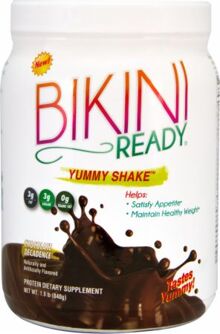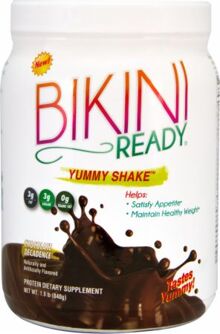 BIKINI READY
YUMMY SHAKES
Protein 10g •
Sugar 3g •
Fat 3g
Satisfy Your Appetite
Packed With Vitamins & Minerals with only 3 grams of fat and sugar. It's a delicious way to satisfy your appetite and support healthy weight loss.*
Depending on your caloric needs or assigned calories from a prescribed diet, you can either replace one or more meals, Use as a post workout beverage or as a low calorie in-between meal snack.
Maintain Lean Muscle
Whey Concentrate/Isolate, Milk Protein Isolate, Calcium Caseinate are a mix of 4 different types of fast and slow digesting proteins to provide both immediate and sustained fuel for maintaining lean muscle.*
Increase Fat Burning*
Medium Chain Triglycerides (MCT) promotes easy digestion and provides a fast fuel source for muscle energy.*
Improve Digestion & Immunity*
Fructo-Oligosaccharides (FOS) increases the fiber content and the delicious taste without increasing the amount of sugar. It may also help to reduce bloating and promote stomach immunity by supporting digestive performance.
IN TWO DELICIOUS FLAVORS!
Vanilla Creme & Chocolate Decadence