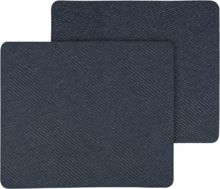 Big Back Grips Big Back Lifting Grips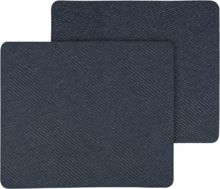 Big Back Grips Big Back Lifting Grips
Big Back Lifting Grips are the most effective weight lifting grips you can buy, regardless of price. You can use our lifting grips for training biceps and triceps and for your chest and shoulder workouts. They're great on opposing-hand dead lifts. And on cables, chinning bars and lat machines, it's really a whole new level of back workout.
We use a solid sponge construction and deep tread on both sides to solidly grasp any kind of handle or bar. Why use Big Back Lifting Grips? First, they have much better "grab" than gloves for gripping any kind bar - rough, smooth or rubber coated. Even with sweaty palms, you have a more solid, stable grip. They're also more comfortable, more convenient and safer than lifting straps or weight lifting hooks. And if you use chalk, or if your gym has banned chalk, you'll find Big Back Grips protect your hands and give you a better workout than chalk ever did.
Big Back Lifting Grips work because the sponge construction and dual-sided super traction tread give you a cleaner, more comfortable grip on everything and the most amazing back workouts ever!
Big Back Grips is a proud sponsor of world-famous Muscle Beach Venice. It's true that great bodybuilders come from everywhere. But no place did more to make bodybuilding world famous than Muscle Beach Venice, and the stars who trained and showed off there. The comments in our Muscle Beach videos are all the honest reactions of the regulars and the tourists who stopped by our booth to give Big Back Grips a try.