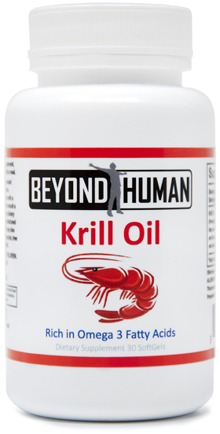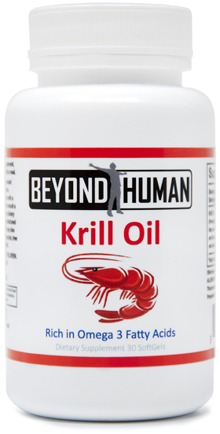 Beyond Human Krill Oil - (30 soft gels, 1 soft gel per day as a dietary supplement)
ONLY THE BEST INGREDIENTS: Our Beyond Human Krill Oil formula combines all the essential fatty Omega 3-6-9 Oils in a single, powerful gelatin capsule.
NATURAL FORMULATION: No unnecessary fillers, binders, or potentially harmful preservatives or GMOs means no unwanted side effects for you! We go the extra mile to ensure our supplements have passed extensive quality control testing before being bottled and sold.
MAXIMUM STRENGTH: 500mg of our Beyond Human Krill Oil Essential formula may play a crucial role in brain function as well as normal growth and -Lowers cholesterol level, reducing risk of heart disease and cancer. These statements have not been evaluated by the Food and Drug Administration. This product is not intended to diagnose, treat, cure, or prevent any disease.