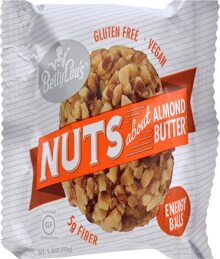 Betty Lou's Nut Butter Balls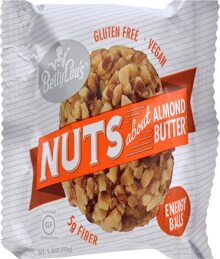 Betty Lou's Nut Butter Balls
With 10-13g of protein per 2 oz ball and all being non-GMO verified, our Nuts About Energy Balls are the absolute best nutrient protein dense product available on the market today. Now your 5-6 meals a day can be made easy with our 5 high protein flavors: Peanut Butter Chocolate Chip, Peanut Butter, Almond, Cashew, and Coconut Macadamia. Being niche sized for the healthy, fit, and on the go lifestyle you can throw it in your purse for quick and easy protein boost at work or have one post workout for that extra protein and nutrient rich calories. The balls closely resemble the 40-30-30 principles of eating and living a healthy lifestyle.
Getting your 6 meals a day made easy
Perfect natural energy snack for hiking, biking, camping.