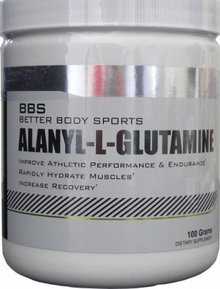 Better Body Sports Alanyl-L-Glutamine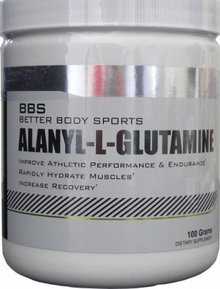 Better Body Sports Alanyl-L-Glutamine
Don't Forget the Basics
2.5g
ALG Per Serving
40
Servings
Keep Muscles Hydrated*
Jump Start Glycogen *
Support Replenishment*
Promote Muscle Recovery*
TO HEALTH & RECOVERY
For years Glutamine has been known as a must have for recovery. Now there is a new kid on the block, Alanyl-L-Glutamine. ALG is a dipeptide consisting of the amino acids Alanine and Glutamine, both of which are suggested to aid in the recovery process.* By having these two bonded together we have a more stable product that is absorbed quickly and has several benefits.
Alanyl-L-Gluamine is ideal for both men and women and is a great addition to any recovery drink, pre-workout or by itself. Better Body Sports ALG is unflavored and has no artificial coloring, so mixing with other products is highly encouraged.
Better Body Sports is committed to putting quality ahead of profits. All of our products are manufactured at a CGMP approved facility.