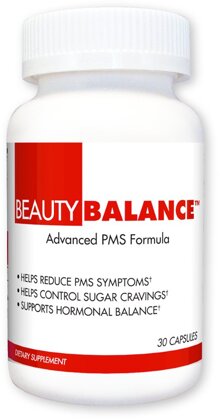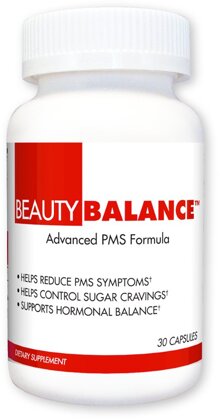 Helps Reduce PMS Symptoms
Helps Control Sugar Cravings
Supports Hormonal Balance
Reduces Water Retention & Bloating
Supports Weight Loss
BeautyBalance is formulated with a unique blend of ingredients to keep your body functioning optimally, by reducing the common symptoms of PMS including sugar craving, bloating, water retention and cramping. BeautyBalance helps stabilize fluctuations in hormone levels that occur during the onset of PMS, specifically drops in levels of estrogen and progesterone.
* These statements have not been evaluated by the Food and Drug Administration. This product is not intended to diagnose, treat, cure, or prevent any disease.