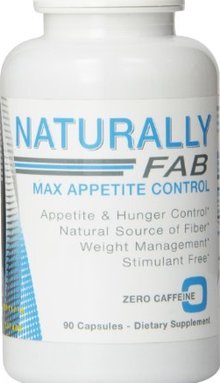 AVIVA Naturally Fab Max Appetite Control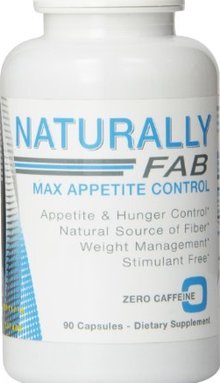 AVIVA Naturally Fab Max Appetite Control
Swipe left/right to reveal product information
Naturally Fab Max Appetite Control
100% Natural
Appetite & Hunger Control
Weight Management

Stimulant Free
ZERO Caffeine
Source of Fiber
Naturally Fab - Max Appetite Control is a 100% Natural Hunger and Weight Management Formula that incorporates Glucomannan with Achyranthes Aspera.
Containing Zero Caffeine or other stimulants, Naturally Fab - Max Appetite Control is a powerful tool to help people that struggle with or need extra help to curb hunger, cravings and appetite. And because Naturally Fab - Max Appetite Control contains Zero Caffeine, it can be taken along with original Naturally Fab to create an ultra powerful Appetite Control, Fat Loss and Weight Management system.
To our knowledge, no other diet product uses our (Naturally Fab - Max Appetite Control) combination of ingredients. By themselves Glucomannan and Achyranthes Aspera are excellent ingredients to help support appetite, hunger and craving control, but combined together their synergy creates a powerfully effective Max Appetite Control formula.*
---
Naturally Fab Max Ingredients
Glucomannan
Is a water-soluable polysaccharide that is considered a dietary fiber and comes from the Konjac Root. Among other things, Glucomannan supports weight loss, blood sugar and appetite control. Glucomannan works in the stomach and intestines by absorbing water to form a bulky fiberous gel, which helps slow the absorption of carbohydrates and sugars in the stomach and creates a sense of "fullness." The "bulky fiber" is then expelled from the body via the natural route. This cleansing effect has been said to help with a host of medical woes such as lowering cholesterol, controlling blood sugar and relieving constipation.*
Achyranthes Aspera
Achyranthes Aspera is grown in many parts of India and used as a traditional medicinal herb. Particularly, the use of Achyranthes Aspera demonstrates an ability to help the body tolerate long periods of time without food. This herb helps reduce appetite and hunger, and provides the body with a sense of "fullness." The Achyranthes Aspera used in Naturally Fab is in extract form that is 15 times more concentrated than the raw herb.*
Achyranthes Aspera contains Oleic Acid fractions of which can convert to OEA (Oleoylethanolamide). OEA may stimulate the Vagus nerve, which plays a central role in satiety and short-term regulation of food intake.*
The Achyranthes Aspera used in Naturally Fab is 100% natural and organic, and is clean from microbiological, fertilizer and pesticide contamination; and also meets standards for California's Prop-65 for heavy metals.