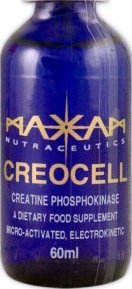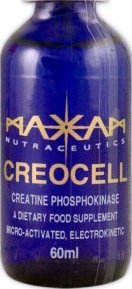 One of the primary concerns for everyone the athlete, the bodybuilder, to the geriatric crowd, to anyone ever on a calorie restricted diet has always been maintaining lean muscle tissue, lowering body fat, and the elimination of muscle wasting through atrophy or catabolism, without sacrificing energy and endurance levels. Throughout the last 4 or 5 years research has shown us several primary nutrients with the ability to help the body build lean muscle, increase energy and endurance levels, elevate muscle nitrogen, detoxify vital organs, lower body fat, increase strength, and give the body an overall sense of well being. The problem has been in the delivery of these nutrients to the cell site. It has required massive loading (to actual toxic levels), to obtain minimum results. And in most cases it had been the negative side effects being more noticeable than the positive gains. Any time it is necessary to ingest 10-20 gm a day of creatine or glutamine, when the maximum saturation levels can only go as high as 20-30 Ng/dl, there will be side effects; liver pain, kidney, bladder problems, gastric distress, bloating, diarrhea, and excessive fluid retention. These are all signals of a very unhappy body trying to detoxify and clear the intruder.
At ASN we have addressed all of the above issues with the formulation of CreOCell. Utilizing our exclusive Smart nutrient system, and highly stabilized through micro activation. Creatine phophokinase, glutamine, taurine, ATP, NADH, and SAMe. All with their proper cell site enzyme pre-attached, they enter the blood stream transmucosally and are attracted directly to the cell, never entering the digestive tract, with full uptake occurring in the first pass, 100% utilization, and no toxic effects. Now you can experience true phosphocreatine synthesis (similar to low doses of Oxandrolone). Increased muscle nitrogen levels with lower protein intake, increased ATP level recovery and many of the positive benefits of a true anabolic compound without any of the negative side effects associated with toxic loading or anabolic steroid use.
In a four week product evaluation study, consisting of 28 people, (20 of which are in our own training center), CreOCell was an overwhelming success with 56 thumbs up, in fact no one wanted to end the study. Fourteen of the subjects, 11 women, in the past have had severe reactions to all forms of orally ingested creatine. They all absolutely loved CreOCell. No fluid retention, no bloating, and no gastric distress whatsoever. CreOCell gave all subjects higher energy and endurance levels, harder more defined muscles, an increase in mental awareness and the most incredible pump they said they have ever experienced.

Supplement Facts
Serving Size: 4 Sprays
Contains
Purified Water, Micro-Activated Peptides Of Creatine Phosphokinase, Stabilized Oxygen, NADH, Glucosamine, In A Cultured Medium Of Oligopoly-Peptides, Glycoproteins, Phospholipids, And A Colloidal Mineral Complex In A Nutrient Media Base Of Complex Amino Acids, Vitamin And Minerals

Directions
Shake well. Spray under tounge and hold for approximately 1 minute before swallowing. Take 4 sprays per 100 lb. of body weight before exercise or as directed.

Warnings
Pregnant or lactating mothers should consult their healthcare professional before use.


* No claims found on this web page or in print have been evaluated by the Food and Drug Administration. This product is not intended to diagnose, treat, cure, or prevent any disease. No claim or opinion about weight loss, bodybuilding or general health on this web page is intended to be, nor should be construed to be, medical advice. Please consult with a healthcare professional before starting any weight loss diet or exercise program.