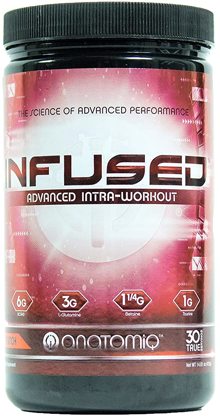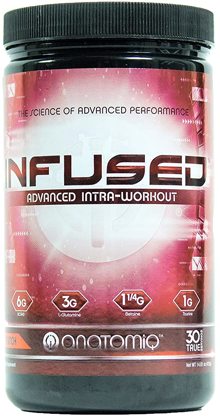 ▶ SCIENTIFICALLY FORMULATED, ADVANCED INTRA-WORKOUT: NO SUGAR, NO CARBS NO PROPRIETARY BLENDS NO BANNED SUBSTANCES - SAFE FOR SPORT - 100% MONEY BACK GUARANTEE!

▶ LIMITLESS ENDURANCE - At the core of our formula is a research-backed 6 grams of BCAA's at a 2:1:1 ratio - proven to increase energy and delay fatigue. We then utilize a 1.25g dose of Betaine, which is also shown to help athletes significantly increase muscular endurance. Our effective 1g dose of Taurine has been scientifically shown to further enhance performance and reduce muscle soreness post-training when paired with BCAA's.

▶ ENHANCED MUSCLE GROWTH + RECOVERY - INFUSED includes 3g of L-Glutamine, shown to aid in muscle repair. BCAA's are again utilized for recovery, as our proven 2:1:1 ratio is also shown to increase muscle protein synthesis. The result is a prevention of muscle breakdown, and a highly anabolic environment where your muscles are primed for growth.

▶ SYNERGISTIC RESULTS - AnatomiQ engineers our products to work synergistically with one another. When used together, they can enhance the overall results of your supplementation and training program. Citrulline Malate is used to increase nutrient delivery, energy and blood flow, while prolonging the vasodilatory effects of any pre-workout supplement. INFUSED is the perfect compliment to our advanced pre-workout.
More