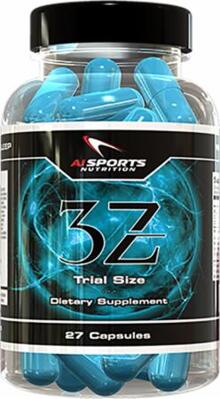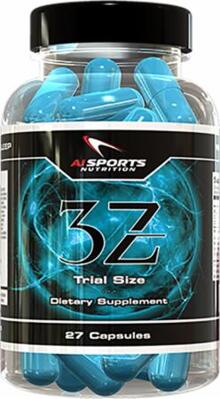 AI Sports Nutrition 3Z News
Fall asleep, Stay asleep, and Wake up refreshed!
Millions of people would say that those three things are impossible for them. Up until the release of AI Sports Nutrition's 3Z we would have agreed. 3Z now turns the impossible to a nightly occurrence. Rest is one of the most critical components to your health. Long term regular sleep loss can contribute to immune system decrease, weight gain and high blood pressure. During your sleep is also when many of the important metabolic processes occur such as hormone creation. This is when your body does most of its repair work, and either not enough sleep or broken sleep disturbs this process. As you very well may have noticed, lack of sleep also contributes to irritability, impatience, moodiness and difficulty concentrating. Not to mention that not having the energy to do the things you want to do leaves you with the choice of not doing them, or relying too heavily on stimulants such as caffeine to give you that energy.
3z's ingredients were each chosen to help falling asleep, staying asleep, and optimize the natural processes that occur during sleep. Valerian root is well known for its ability to help people relax, which is necessary to fall asleep in the first place. Passion flower also aids in that initial relaxation, as well as providing an analgesic effect, reducing headaches, muscle cramps and light aches. This as well makes falling asleep easier, and helps with staying asleep through the night. Magnolia bark extract has been shown to help reduce sleep disturbances, and provides a synergistic effect with the other ingredients. Bacopa Monieri has been shown to reduce anxiety in a number of studies, as well as having neuro-regenerative effects. This leads to falling asleep easier, as well as improving overall quality of sleep.
Zinc has long been known as playing a large role in my of the body's natural processes. As the human body has no storage system for zinc, you need to ensure that you get adequate zinc in daily. Some of the major functions of zinc are playing a role in immune function, wound healing, protein synthesis and hormone synthesis. Magnesium deficiencies contribute to restless leg syndrome as well as insomnia. The body is capable of storing magnesium however most people have a diet deficient in magnesium, which leaves them prone to sleep related disorders. Supplementation with magnesium has been shown to improve sleep quality. Copper and zinc compete for the same absorption sites in the gut so a higher zinc intake can lead to lower copper levels. Keeping them in balance is important for overall hormone health
3Z Highlights:
Helps you fall asleep faster*
Enhances natural GABA release*
Reduces Anxiety*
Helps you sleep deeper*
Reduces restless leg syndrome*
Decreases interruptions in sleep*
Optimizes night time hormone release*
Eliminates mineral deficiencies*
Increases growth hormone levels*