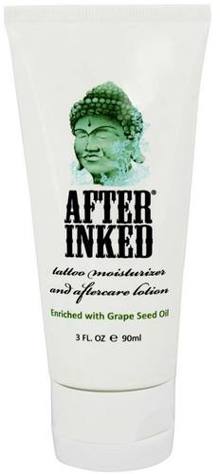 After Inked Tattoo Moisturizer and Aftercare Lotion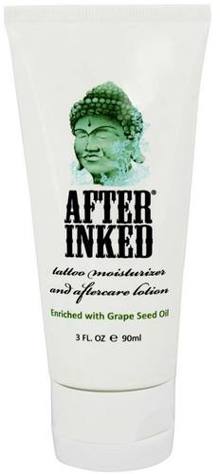 After Inked Tattoo Moisturizer and Aftercare Lotion
After Inked Tattoo Moisturizer and Aftercare Lotion Description
Enriched with Grape Seed Oil
Formulated for Perfection
Daily moisturizer for new and existing tattoos
After Inked effectively moisturizes existing tattoos and naturally helps tattoos to look healthier.
Paraben-Free • Fragrance-Free • Gluten-Free • Non-Petroleum Based
Directions
Apply a thin layer of After Inked to clean hands and gently massage over entire tattoo until lotion is no longer visible. Repeat 2 to 3 times a day or as needed to keep your tattoo moist. Continue using After Inked every day to keep your tattoos vibrant. Do not combine with any other products.
Free Of Parabens, Fragrance, Gluten, Petroleum, Cruelty.