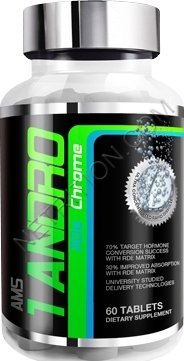 Advanced Muscle Science 1-Andro RDe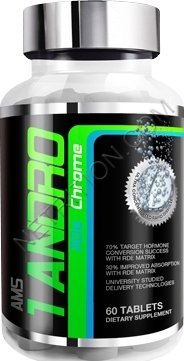 Advanced Muscle Science 1-Andro RDe
What is 1-Androsterone RDe
A powerful naturally occurring (dietary ingredient) metabolite of DHEA combined with a cyclodextrin delivery agent, patented F-Melt disintegrant and a new effervescent (e) absorption matrix that all makes up the strongest, safest, non-liver toxic rapid dissolving lean mass building supplement on the market.
What is RDe
(R)apid (D)issolve (e)ffervescent or RDe is the new and improved delivery matrix that ensures the maximum quantity of active 1-Androstene-3b-ol, 17-one compound reaches it's essential anabolic location within the body (skeletal muscle tissue). This is so extremely important because the more active compound that reaches the target location in the body – the more converted compound is available to positively effect skeletal muscle tissue growth.
How Does 1-Androsterone RDe Work
With its superior bioavailability and absorption Matrix, RDe helps to deliver the active 1-Androsterone RDe hormone (1-Androstene-3b-ol, 17-one) to the skeletal muscle tissue where enzymes convert 1-Androstene-3b-ol, 17-one via a 2-step conversion pathway to the target hormone 1-Testosterone. The "Explosive Anabolic Effect" follows which may induce strength and lean mass gains.
What Makes 1-Androsterone RDe the Strongest on the Market
There is literally no other true product in the muscle building supplement category on the market that converts via the 2-step process to the powerful target hormone like 1-Androsterone RDe does. The active 1-Androstene-3b-ol, 17-one molecule is a patent pending compound, making it one of the most unique and potent lean mass building supplement legally available.