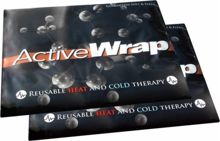 Active Wrap Hot/Cold Packs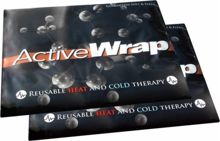 Active Wrap Hot/Cold Packs
Important Shipping Information
The item will be shipped separately from the supplier and may take up to 5 business days for delivery. Trust us - it's worth the wait!
Additional Images:
Click to Enlarge
Active Wrap hot/cold packs are specially formulated to stay soft and flexible right out of the freezer. All our packs made with non-toxic gel that will never push away from the injured site are 100% safe! We use a inique food grade gelatinous formula that alleviates "gel migration" and "bare spots" typically found in lesser quality competitors. For all our values customers, this equates to complete coverage resulting in targeted relief to where you need it.

Designed for individual use or can be used as a replacement for the Active Wrap Shoulder Wraps.