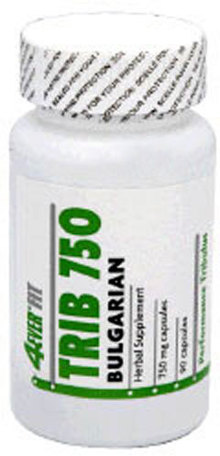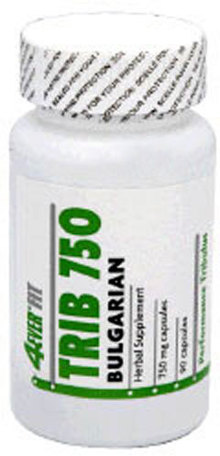 4EVERFIT's Trib 750 has suggested to support testosterone levels and may help athletes gain more lean muscle mass.* Two of the main ingredients in Trib 750 are Tribulus Terrestris and Avena Sativa.
Why Tribulus Terrestris?
Tribulus has been surmised to work by increasing luteninizing hormone (LH) in your body, which stimulates testosterone production.* A major benefit of Tribulus Terrestris is that it's a herb and not a hormone, and there are very few, if any side effects associated with it.
Why Avena Sativa?
As unusual as it may sound, Avena Sativa is actually an oat. This "oat" has many benefits, and has been used for a long time. Here are some uses: relaxation, indigestion, maintainance of healthy cholesterol levels already within a normal range.* What we're really interested in here is how Avena Sativa works to support our testosterone levels and may help promote more muscle.* Research has suggested that Avena Sativa may work by freeing up testosterone that's stuck to other compounds in your body.* With age, more testosterone gets bound, and bound testosterone isn't as effective as free testosterone. So, instead of increasing the amount of testosterone, it has been surmised it may make your available amount of testosterone "more efficient" so-to-speak.*
What To Expect From Trib 750?
The big question is: what can you get out of Trib 750? Studies suggest that depending on factors such as your diet, supplementation, workout regime, on average you may see modest (5 lb) to exceptional (over 10 lb) gains within 4 to 8 weeks.*
What About All The Brands?
There are literally hundreds of different brands of Tribulus on the market today. The quality of each of these brands varies depending on the source. 4EVERFIT uses only high-quality Ingredients for the best results. 4EVERFIT is a proud Canadian company that ensures all of their products are of the highest quality and purity possible.