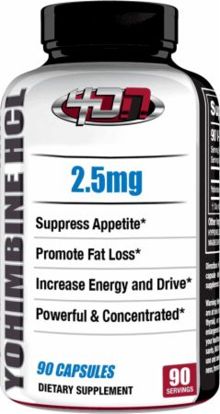 4 Dimension Nutrition Yohimbine HCL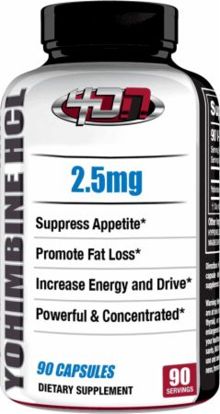 4 Dimension Nutrition Yohimbine HCL
4DN
---
YOHIMBE HCL
4DN YOHIMBE HCL NUMBERS:
1,500mg
Yohimbe HCL per Serving
100%
Servings Per Bottle
50
Performance Enhancing Fat Loss Formula
0
Unwanted Substances or Fillers
Every now and then a supplement discovery comes along that resets the bar for expectations. Yohimbine HCL is one of those powerful supplements that has completely changed the game!. The YOHIMBINE HCL product is a pinnacle product in the premium line up of hardcore 4DN supplements! Engineered to be nothing less than extreme, the 4DN YOHIMBINE HCL formula works on a number of levels to crank up energy and accelerate fat loss!* Each dose delivers a highly stimulating hit of Yohimbine HCL to increase fatty acid mobilization to be burned as energy.* This formula is so powerful in fact that users should never exceed the recommended dosage! To add to the already kick-ass energy enhancing and fat burning effects of this 4DN formula, you can expect intense muscle pumps every time you take it!* Every athlete who has ever lifted a weight in the gym knows that there's no better feeling on earth than a vein-popping pump! 4DN YOHIMBINE HCL delivers on so many levels and that's why it stands among the greatest, most hardcore supplements of all time! If you're serious about your business in the gym then you must make this formula a staple in your program!