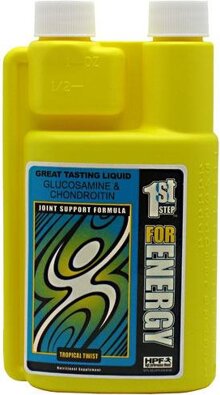 1st Step Pro Wellness Glucosamine, Chondroitin, & MSM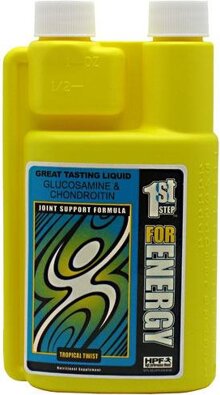 1st Step Pro Wellness Glucosamine, Chondroitin, & MSM
With the burden of carrying a baby with one arm or just working in a company can put a strain on joints of women. Medically predisposed to more joint problems than men due to specific biological differences, women are in a need for a special formulated supplement. Healthy Joints is a 1st Step Pro-Wellness Glucosamine supplement, the solution to joint health for women with its proven active ingredients.
1st Step Pro Wellness and their Glucosamine, Chondroitin, & MSM Supplement
Just because you're a woman that can possibly tolerate extreme pain (in labor) doesn't mean you have to suffer everyday with sore joints. If you pop the regular anti-inflammatory and pain relieving pills, they only mask the problem which is joint degeneration. In the long run, you might develop osteoarthritis and other ailments that rack women today.
---
Ingredients for Healthy Joints
1st Step Pro-Wellness understood the importance of health and nutrition as a means to prevent joint disorders. It's better than waiting for the damage to be done with a disorder that can be debilitating for life.
Healthy Joints is formulated with three main ingredients that improve the health of joints and even other connective tissues like ligaments, tendons and more.
Glucosamine
Glucosamine sulfate is usually found in the body specifically in the joints. It's found in the fluid inside joint capsules that provide a cushion as well as nourish the surrounding tissue. Improper nutrition can lead to glucosamine deficiency which leads to degenerative joint damage. In order to counteract this, Healthy Joints provides a daily dose content that can replenish glucosamine content easily.
Methylsulfonylmethane (MSM)
It is an organosulfur compound that is approved for use as a supplement. Several doctors have advocated the use of MSM as a supplement as it provides a biologically active form of sulfur. 
It has a potent effect on the joints though scientists have yet to understand how. Some have hypothesized that MSM may have an anti-inflammatory effect on joints.
When combined with Glucosamine and even Chondroitin, their joint protective properties are increased compared to their individual effects.
Chondroitin
 A sulfated glycosaminoglycan (GAG) used with Glucosamine and MSM to help prevent and treat osteoarthritis. Several studies have supported the use of Chondroitin as a supplement especially with Glucosamine and MSM. The future looks bright for Chondroitin as more studies are being done to assess its efficacy. For now, the supplement has additional benefits when combined with known ingredients like Glucosamine and MSM.
The combined supplements work so well that PricePlow admired athlete Katie Cates uses it for her fitness supplement regimen. She's not only a professional trainer, she's a sports nutritionist so she knows what she's taking.
Available in liquid form each dose is a great tasting supplement taken once a day that helps women achieve more without the fear of swollen joints. The supplement combines the protective qualities of the ingredients and for women already suffering some form joint problems, Healthy Joints can help ease the pain and help women recover an active lifestyle. 
References: